Mīļie draugi (dear friends),
The Zvannieki Team is ready for the 2016's Marathon of Brussels and wants to thank you for your support!
Run, run, run
Get ready! Tomorrow, about 13 proud runners from Belgium and Latvia will tie their shoelaces for the Brussels 5 km and half marathon races!
You can still participate without a single drop of sweat. Show your support to our runners during the course by sponsoring them or by waiting them with a few refreshments at the finishing zone (click here!).  Spectators can even enjoy some entertainment alongside the race (check out the drums icons on the map below!).
Program:
09:30: Brussels 5K
10:30: Brussels Half Marathon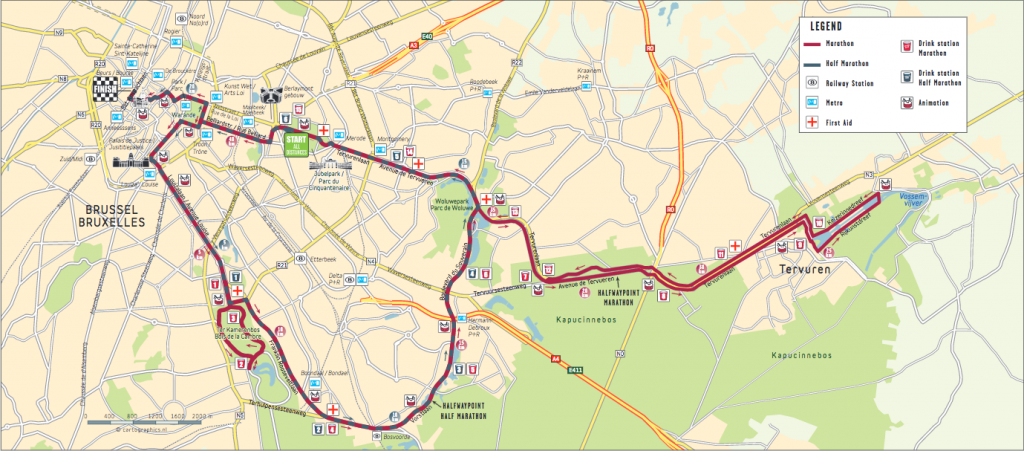 Dare to care
We won't forget to thank each participant, as well as everyone that has contributed to promote this action. With special thanks to the Latvian Association in Belgium and akkanto. Without them, none of this would have been possible.
The Zvannieki adventure has already brought us the most beautiful human experiences. You can also take part and help the Zvannieki children at your own level. Just give a call or send a message. We will be glad to have you with us.
Save the date
For this Christmas, Zvannieki Belgium will collect toys for the Latvian children in need. More info will come later on this month but if you already want to make a donation, please contact us.
Warm regards,
Ben